Youth Ministry

An intense battle is raging for the hearts and minds of America's 33 million teens. Statistics tell us only four percent of this next generation will be Christian when they reach adulthood.
Our purpose is to reach tweens, teens and young adults with the love and life-changing truth of the Gospel. We create resources, host events and partner with youth leaders to provide cutting-edge ministry tools to reach today's teens. Our prayer is that every IPHC teen be on fire for God and relentlessly pursue His will in their lives.
Through the power of the Holy Spirit, we can impact hundreds of teens across Oklahoma and North Texas. Join us today as we raise a new generation of leaders!
June 13-17, 2013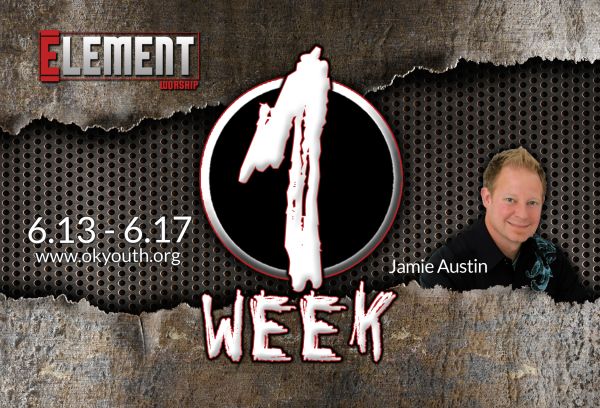 Conference Talent Quest: Saturday, April 6, 2013
Talent Quest and Excel help IPHC young people develop their ministry gifts and fine art talents for the glory of God. Talent Quest has been around for many years, while Excel is only in it's second year. With these programs, young people from ages 8 to 25 can pursue excellence and gain new ideas from their peers in other churches. Competition takes place on these levels:
Junior Talent Quest — ages 8-12, conference level only
Teen Talent Quest — ages 13-19, conference level and winners advance to national level
Beyond Quest: Excel — ages 20-25, national level only
Registrations are due in the conference office (Heartland Conference Talent Quest, PO Box 10401, Midwest City, OK 73140) by Monday, March 25, 2013. Registration fees are per each individual and based on how many categories the contestant enters:
$15 for one category
$25 for two or more categories
There are many changes in both programs this year with new categories and new guidelines, specifically concerning copyright issues. Updated guidelines, as well as registration forms, are available here: Talent Quest Downloads. Please note, all registrations must now be accompanied by a Consent Waiver to allow photographs and videos of contestants to be used by the IPHC for promotional purposes.

Friday, October 26, 10:00 pm - 7:00 am
It's time for our annual Fall Youth Lock-in! It's always a great time to reconnect with your conference friends and have a great time. Bring your youth group, or come join up with everyone else; whatever you do, be here.
There'll be some great worship, stirring devotion, team games, plus a little free time. You can bring snacks to make it through the long night. We'll end with a pancake breakfast right before pickup time.
Cost: Free!