News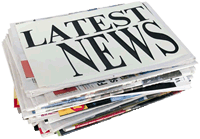 News from Heartland Conference and our local churches
June 3 – 7, 2015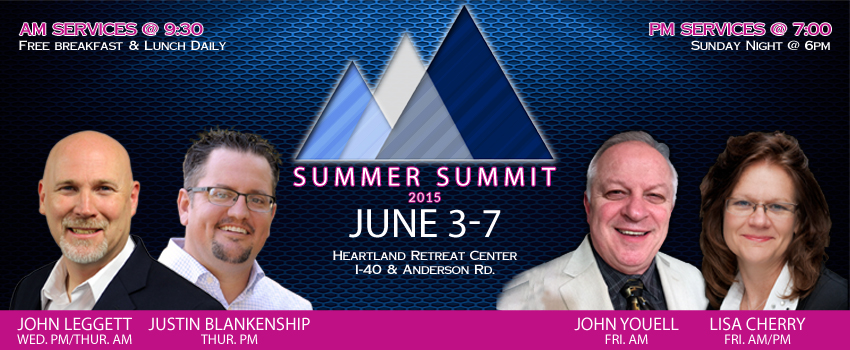 See the Day Approaching!
October 22 – 24, 2014
Fall is in the air, and it's time for Camp Meeting! With camp meeting music and soul-stirring preachers, a blessing is coming your way.
See the Day Approaching. We do many things when we gather at this annual event. We worship, pray, learn, fellowship, meet new brothers and sisters, strengthen our relationships and much, much more. This year, we want to make sure that we think about the approaching return of Christ. You know that it's easy to get caught up with keeping up with all the demands on us, our families and our churches. It's possible to spend all our time and energy maintaining a routine. But we know that the world will not go on the same forever. Christ will come back for a people prepared and watching for His return! So let's take time to think about how this should stir us to action!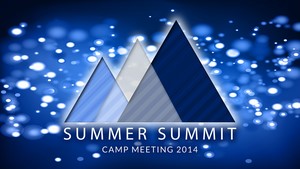 It's time to revive! God always meets with the ministers and people of the Heartland in our annual Summer Summit, and we are fully expecting His presence in our midst this year. We invite all who are thirsty to join with us.
There will be many things you've come to know and love about Summer Summit, along with a couple of new events. Bring your church or bring yourself, but be sure and come!
See schedule below: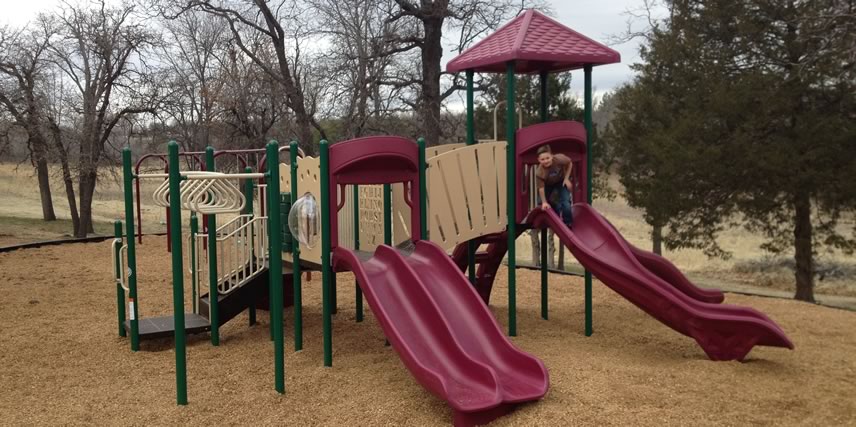 Let the children come! The Heartland Retreat Center playground is now complete and open for good times. It's worth the trip out just to enjoy one of our new swings.
A DCPI Seminar
February 19-21, 2014
Many pastors and churches would like to plant a church but feel unprepared for the task. The three objectives of this seminar can change that:
Help you get a clear vision of what God wants you to accomplish.
Help prepare a plan to fulfill the vision.
Help you produce action steps on a timeline to accomplish the plan.
"I wish I'd had this training 20 years ago!"

Echoed by many seminar attendees
The Heartland Conference welcomes Demetrius Miles to our annual Summer Summit. He will speak in three evening sessions from June 2 – 4, 2014. Pastor Miles' theme for 2014 is "Intentional Living." He understands his mission as reaching people for Christ, raising them into disciples, and releasing them into their intended purpose.
As a communicator of truth, Pastor Demetrius Miles carries an enormous burden to see the Kingdom of God advanced in the earth and has had the privilege of proclaiming the Gospel of the Kingdom across the nation and abroad.
Pastor Miles is a man of integrity, known for possessing wisdom beyond his years. As you hear him minister, you will be informed, inspired, and empowered for transformation! His prayer is that every time he stands to minister, there would be a conspicuous anointing.
Pastor Miles is the founding Pastor of Tucson Church International, a progressive "Christ-Centered, Bible Teaching, Spirit Led, Culturally Diverse" church in Tucson, Arizona. He also serves as the District Director for the state of Arizona with the Act2Day Conference (IPHC), and is a graduate of the Southwestern Christian University Graduate School. Pastor Miles has submitted his life and ministry to a select group of individuals, possessing significant spiritual influence and integrity, within the Kingdom.
Pastor Miles resides in Tucson, Arizona with his lovely wife and Co-Laborer Angela, and together they are the proud parents of Isaiah Demetrius!
A Gathering for Pastors
April 4-5, 2014
Friday: 7:00 pm
Saturday: 9:30 am - Noon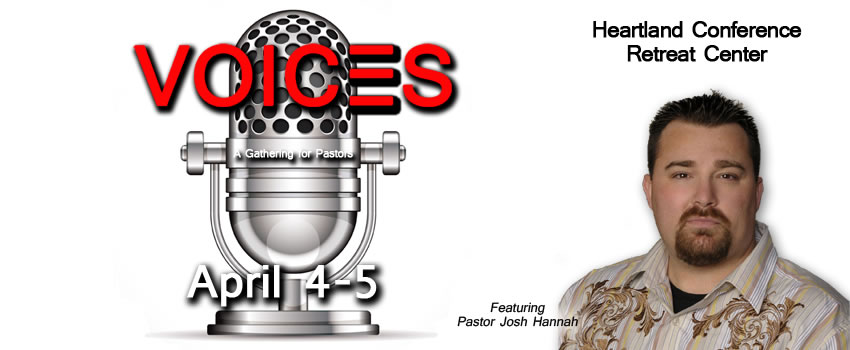 Josh is the senior pastor of Friendship World Outreach, a multi-site IPHC church in Tennessee with five campuses. Since becoming Senior Pastor in April of 2001, weekend attendance has grown from 60 to over 1,600. Pastor Josh is an internationally known speaker and church growth consultant. Josh is a gifted communicator and speaks at leadership conferences and works with pastors across the globe. He has a passion to see new churches planted and to help existing ones with reviatlization.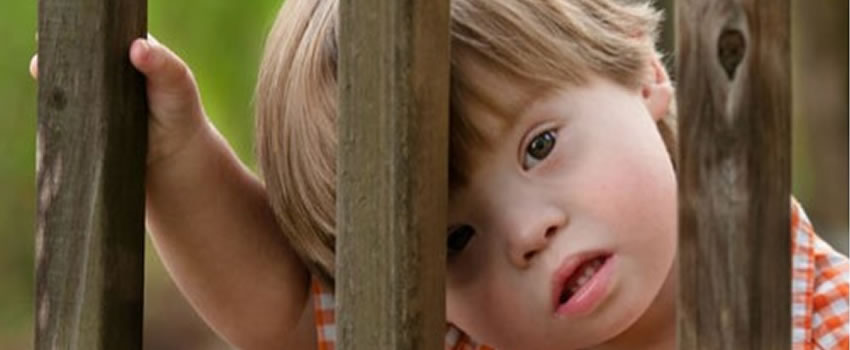 When: Saturday, Feb. 22, 2014 - 9 am - 3 PM
Where: Heartland Retreat Center
Why: "We feel compelled to open a window and offer new hope!" Special needs children are some of the Heartland's most forgotten people. Their families' needs are also routinely overlooked. We must change that in the Heartland!