2019 Pinewood Derby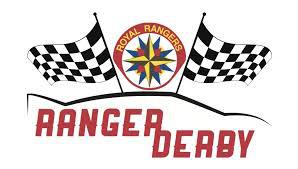 What: Heartland Conference Pinewood Derby

Where: Heartland Retreat Center 4910 S Anderson Rd Oklahoma City, OK 73150
When: March 23, 2019 - All racers need to be ready for car check at 9:00 am - only minor tweaking will be allowed on race day PLEASE DO NOT come expecting to build your car that day!! We will begin racing as soon as all cars are checked in.
Who: Everyone is Invited!!!! You do not have to be a chartered Ranger Club to participate in fact EVERYONE is invited to enter and race as there will be categories for anyone and everyone!
Pinewood Derby is such a fun day and we want everyone to come particpate!! Car kits are available from LifeSprings Resoures. If you do not have an account with LifeSprings Resources, we do have some kits available for purchase at the Heartland Conference office. For more information email This email address is being protected from spambots. You need JavaScript enabled to view it. or call Hallie at 405-737-0113 ext 3.
The charge to enter the competition is $5.00 per racer and no pre-registration is required.
Created on .
Last updated on .
Hits: 1328