School of Ministry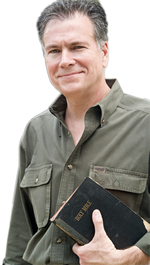 These courses will equip any leader to better serve in the local church. They also meet the educational requirements of the Heartland Executive Council for ministerial licensing.
The Heartland School of Ministry was birthed in the early 1990s by visionary leaders to provide a better learning environment than correspondence courses. Now there is impartation as well as information!
Taught by Dr. Aldon Preston
February 14–15, 2014
A thought-provoking overview of Christian morality and ethics
Taught by Bishop Frank Tunstall
January 17-18, 2014
Based on the book Our Awesome Lord by Bishop Frank Tunstall; focuses on the doctrine of Christ and incorporates most other biblical doctrines
Taught by Terry Lowder
Rescheduled for December 13-14, 2013
Whether we are called to foreign countries or not, Jesus has commanded all believers to go into the world. Our churches should see the harvest field in their local cities as well as the global need. Join us for this class and be equipped to establish a total-missions culture in your church.
Taught by Dr. Terry Tramel
October 18-19, 2013
You will enjoy our October School of Ministry class immensely. Of course, you will use material you glean in this class over and over in your preaching and teaching. And there is simply not a better teacher than Dr. Tramel for this class. His command of the material and passionate presentation will inspire you to higher heights in your ministry!
May 18-19, 2012
Join Stuart and Sheri Sherrill in a unique format for this important topic. They will talk with each other and the class to lead all toward more healthy relationships.
We work to keep our School of Ministry affordable. Several discount and scholarship options are available. There is a one-time registration fee, and then you simply pay for each class you attend. See fees and discounts below:
Taught by Steve Perdue
September 27-28, 2013
This class is a great opportunity to start in the Heartland Conference School of Ministry. We are beginning a two-year cycle. Although you don't have to take the classes in any order, a survey of the Old Testament is the perfect time to come find out what School of Minsitry is all about!
April 13-14, 2012
Join Dwight Burchett, Bishop Frank Tunstall and Steve Ely for a look at planting churches as well as insights on how to revitalize existing churches.