Diaper Run 2017
Join us for a Rally to raise diapers, funds and awareness for The Royal Home! Your gift of diapers, wipes and/or funds will go to benefit the ministry of life that The Royal Home provides for teen expectant mothers and their unborn children!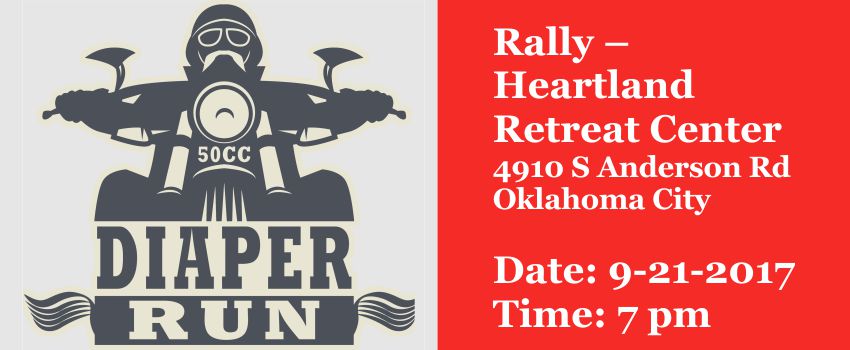 Where: Heartland Conference Retreat Center, 4910 S Anderson Rd, Oklahoma City
When: Thursday, September 21, 2017 — 7:00 pm
Who: Everyone is invited
Mission:M25 believes it's important for the church to take a stand FOR something, not just AGAINST something.
We've decided to take a stand for LIFE by supporting expectant mothers in need.
The 50 CC Diaper Run is a 50-hour coast to coast motorcycle challenge to collect diapers and support LIFE. All proceeds go to The Royal Home, an IPHC home for teen girls facing unplanned pregnancy. Royal Home Ministries offers counseling and education opportunities for teen pregnant mothers in a nurturing, protected atmosphere, and helps new moms and babies adjust to life together.
Created on .
Last updated on .
Hits: 2095