A Few Suggestions for Advent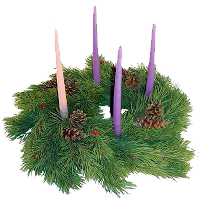 Like me, you have probably lamented the fact that Christ is so far removed from Christmas in our society. I can remember years pastoring when we struggled to find creative ways to keep Christ at the center of our congregational life. I maintained that "Jesus is the Reason for the Season" but felt that I had not done enough to make that seem real.
One way that many Christians have made Christ the center of their experience is by following the liturgical calendar and celebrating Advent. Raised in a Pentecostal home, and mentored in Charismatic circles, I was unfamiliar with Advent. However, this year I feel the Lord has led me to explore it, and I have looked for some resources to help in this journey.