Discipleship Ministries
We heed Jesus' words to His followers to "make disciples." Starting with toddlers and continuing through the adult years, our ministries work to develop mature followers of Christ. Our focus is training and education in fun settings of fellowship with youth and kids' camps, School of Ministry, Royal Rangers, days of training and more.
Taught by Heartland Assistant Superintendent Terry Lowder and Pastor Justin Blankenship
Date March 17-18, 2017
Pastoral Ministry

A look at the many roles in Pastoral Ministry including but not limited to shepherding, biblical counseling, and pastoral care.
Taught by Bishop Tommy McGhee
April 14-15, 2017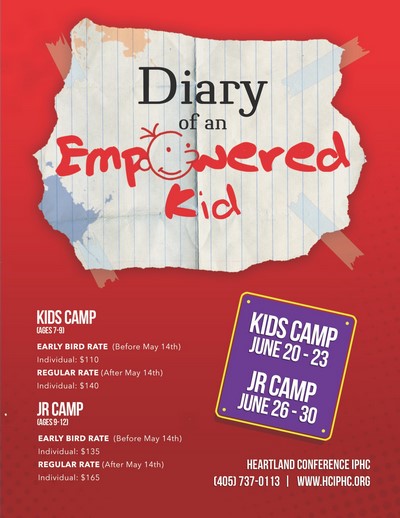 It is time to start planning for Kids and Jr Camp 2017!!! We are excited to see all God is going to do at our camps this summer, and we don't want ANY of you to miss it!!! Our online registration is open at 2017 Online Camp Application or you may download a pdf Kids and Jr Camp Registration Form 2017 (1.16 MB) . We are also looking for interns and room coaches so if that sounds like and adventure to you we applications available - pdf Camp Staff Application 2017 (1.11 MB) . Here are a few more things that may help you get ready for camp pdf What To Bring To Camp (114 KB) , pdf Camp Dress Code (169 KB) , and pdf Camp Rules (175 KB) . For more information please email This email address is being protected from spambots. You need JavaScript enabled to view it. or call 405-737-0113 ext 3.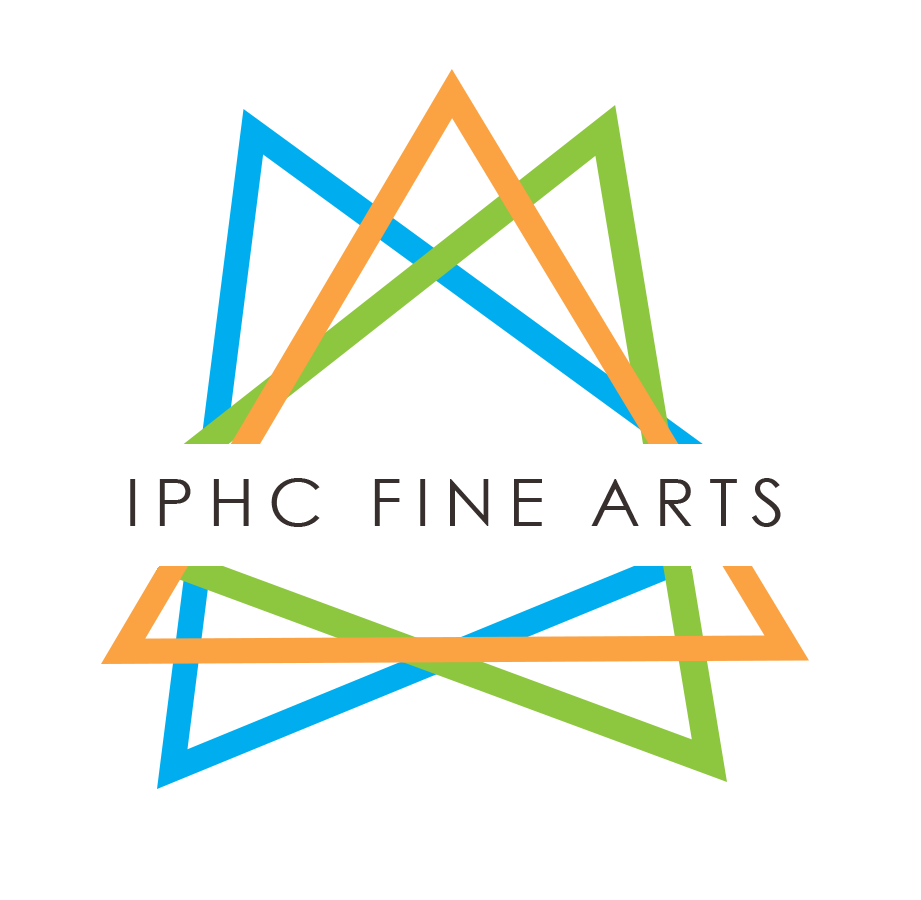 Heartland Conference Talent will be Saturday April 8, 2017. Check in at 9:00 with Sound Checks at 9:30 and competition beginning at 10:00 am.
The fee to register is $25 per person - regardless of the number of entries a person has. There is no separate fee for Group Entries (each person in the group will pay their $25).
All registrations must be postmarked by March 15, 2017 and are available to download at pdf 2017 Talent Quest Registration (304 KB) . Each group entry must also complete this form pdf Group Entry Form (82 KB) . Every student will need a pdf Consent form (304 KB) as well.
Please mail all forms to:
Heartland Conference DM
4910 S Anderson Rd
Oklahoma City, OK 73150
Talent Quest guidelines are available at pdf Talent Quest Guidelines (769 KB) .
The theme for Creative Writing, Video, Short Sermon, is The Kingdom of Heaven is Like .... And Human Video Designated song is He is the Light by Bryan Katie Torwalt.
DO NOT Forget that we have Jr Talent as well as Teen Talent!! We want all our students to have an opportunity to compete!
The IPHC Website has some great informaiton to help you - IPHC Talent Quest.
Should you have any questions you can email This email address is being protected from spambots. You need JavaScript enabled to view it. or call Hallie Brown at 405-737-0113 Ext 3.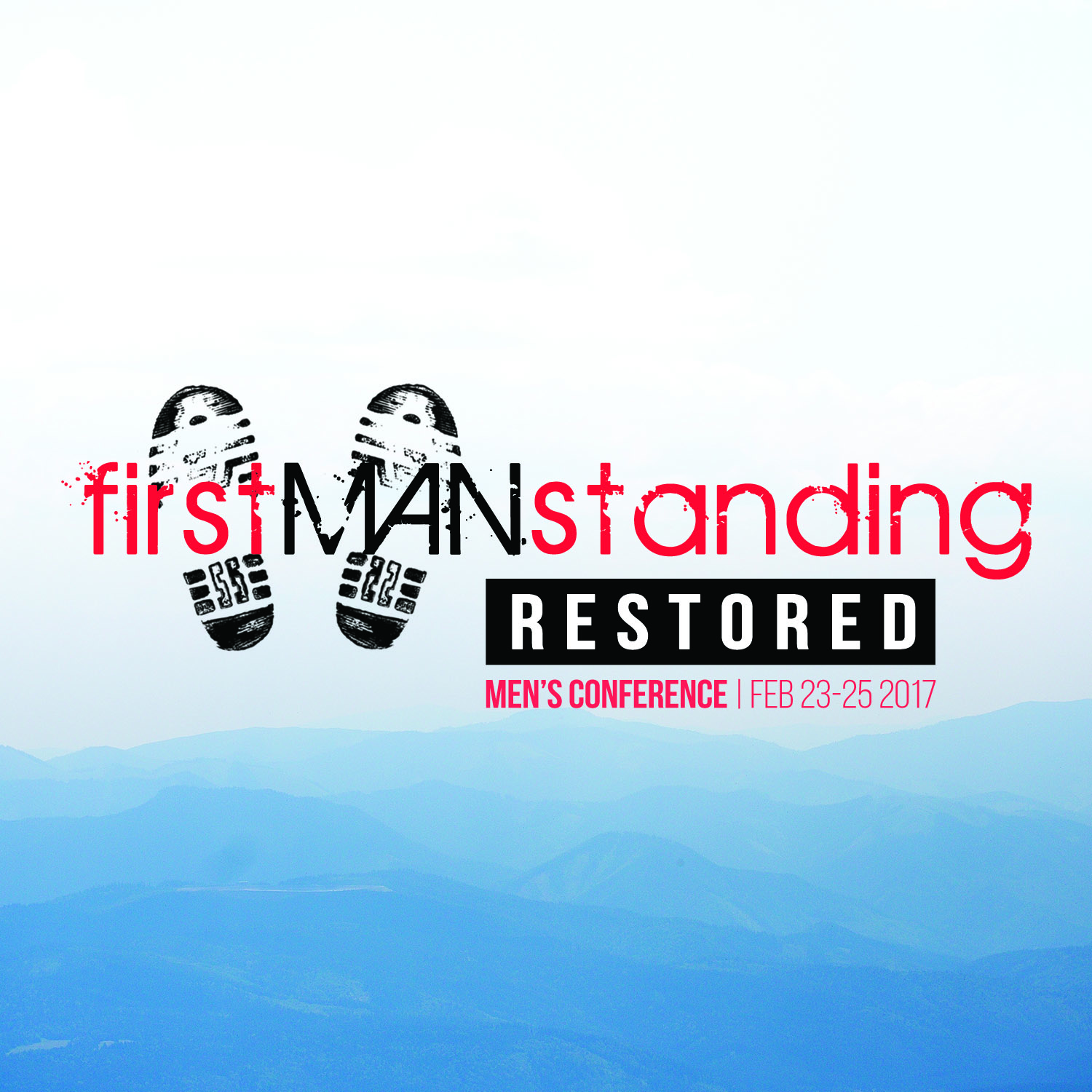 First Man Standing 2017- Restored- will be February 23-25, 2017. Early Bird Registration of $50.00 is open and will end on February 1, 2017 - this will include a sweatshirt. After February 1, 2017, the price will be $65.00.
Schedule of Activities:
Thursday:
5:30 - Rooms open and Registration Begins
6:00 - Dinner and Activities around the Campfire
Friday:
8:00 - Breakfast
9:00 - Breakout Sessions
12:00 - Lunch on your own and free time
6:00 - Dinner
7:00 - Service - John Leggett
Saturday:
8:30 - Breakfast
10:00 - Service - John Leggett
This year Taurie Watkins and his team will be leading us in Worship and our speaker is Pastor John Leggett.

Download Registration here pdf First Man Standing 2017 Registration (356 KB) or you can register online at First Man Standing 2017 Online Registration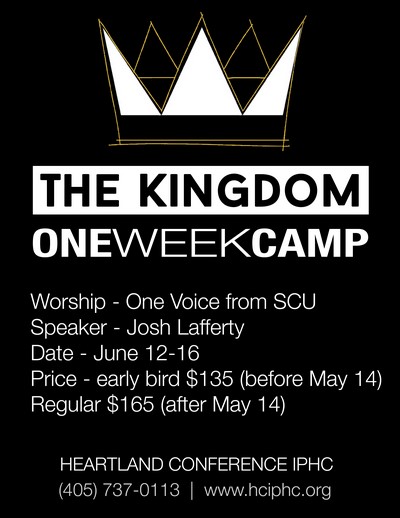 One Week 2017 is almost completely full. If you have not registered yet please contact Hallie at This email address is being protected from spambots. You need JavaScript enabled to view it. or 405-737-0113 ext 3 to see if there are any beds left. We are anticpating an awesome year and want every one of you to be a part of it! We do have staff positions open - download pdf Camp Staff Application 2017 (1.11 MB) these positions are available for those who are out of high school and want to intern or for those over 21 that would be willing to come be Coaches. A few more things that may help you prepare for camp pdf What To Bring To Camp (114 KB) , pdf Camp Dress Code (169 KB) , and pdf Camp Rules (175 KB) .
What: Pinewood Derby
Where: Heartland Retreat Center -- 4910 S Anderson Rd Oklahoma City, OK

When: Saturday March 25, 2017 check in begins at 9:00 am

Who: EVERYONE (You do not have to be a Royal Ranger to race, in fact you don't even need to be a boy to race there are categories for everyone)

Car kits must be purchased through Life Springs Resources (car kits link). If you have any questions or you do not have an account at Life Springs Resources, we would be more than happy to help you and we will have some kits available to purchase through the conference office. Please contact Hallie Brown at This email address is being protected from spambots. You need JavaScript enabled to view it. or 405-737-0113 ext 3 for details.
Check in will begin at 9:00 am and racing will begin at 9:30 am. There will not be time to build your car on this day, all cars need to come already built. There will be a place (and time) for you to make adjustments. There is a $5.00 fee per entry that can be paid that morning at registration.