Civil Wars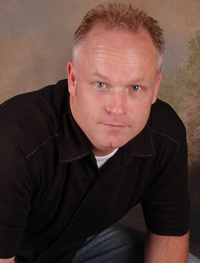 We are all aware and celebrate July 4th but do you know anything about Juneteenth? During the American Civil War, President Abraham Lincoln issued the Emancipation Proclamation on September 22, 1862, with an effective date of January 1, 1863. 1863. 1863. The declaration of freedom for every slave in all Confederate States was made in 1863. However, By 1865, there were an estimated 250,000 slaves in Texas. News of end of the war moved slowly and did not reach Texas until May 1865, and the Army of the Trans-Mississippi did not surrender until June 2. On June 18, 1865, Union General Gordon Granger arrived at Galveston Island with 2,000 federal troops to occupy Texas on behalf of the federal government. On June 19, standing on the balcony of Galveston's Ashton Villa, Granger read aloud the contents of "General Order No. 3", announcing the total emancipation of slaves:
"The people of Texas are informed that, in accordance with a proclamation from the Executive of the United States, all slaves are free."
Freed by presidential order in 1862 but people who were free continued to live as slaves for almost 3 years. Others celebrated while 250,000 failed to experience promised and provided freedom.
2000 years ago, one greater than Lincoln, stood up and made a proclamation of freedom. He declared in Luke 4:18 . . . "The Spirit of the Lord is on me because he has anointed me to proclaim good news to the poor. He has sent me to proclaim freedom for the prisoners and recovery of sight for the blind, to set the oppressed free. Many have experienced and celebrated this freedom. However, like slaves in Texas there are scores who have yet to taste this freedom. Also like Texas there are authorities that don't want us to know about or exercise our freedom! In fact, these authorities do their very best to keep the truth about our freedom from us. These authorities lie to us about bondage. They convince us that we are bound when we are in fact free.
Paul exposes a truth in Ephesians 6:12. "For we wrestle not against flesh and blood, but against principalities, against powers, against the rulers of the darkness of this world, against spiritual wickedness in high places."
Jesus understood this because we see Him address it in Mark 9 when He comes into contact with a possessed boy and makes this statement, "These kind only come out by prayer and fasting." These kind — so there must be other kinds. The disciples didn't catch it but Paul did. He understood that there are ranks and hierarchy in the kingdom of darkness. These levels, ranks do their best to keep us from accessing true freedom. We need a Juneteenth spiritually. We need to wake up and receive the truth that "Whom the Son sets free is free indeed." The enemy fights to keep us bound. So he assigns these ranks to stop us.
I want to spend my time today talking about principalities. I think this is the issue that many of us have. A principality is assigned to a region, area, and certain people groups. You can see this power as a regional manager. It is this power that causes people to refuse to make climate change. It is this power that causes folks to repeat issues. It is this power that causes dysfunction to set up in a culture.
I bring this to your attention because it is the responsibility of those who have experienced freedom to now identify, expose and break through the power of principalities in our region. Our job is to bring the freedom that our King has proclaimed to bear into every life.
So rather than excessively celebrating freedom while others remain as slaves to the enemy we must discover what principalities are assigned to us, our region, our people.
We allow principles to produce principalities.
I believe the #1 principle/principality that we face as a board and the folks we are trying to steward face is isolation.
In Genesis 2 on the 6th day of creation, after stating that everything He has crafted and designed up to this point is "good", God creates man and for the first time He sees His handy work and declares "It isn't good!" Not His creation but the state of His creation. He states that it isn't good for man to be clothed? Feathered? Rich? Wealthy? Famous? Happy? No . . . He says it isn't good for man to be ALONE!
Isolation is not God's design or plan for man. In fact, we quickly figure out that man cannot fulfill his God-given assignment by himself. It is fundamental that we must have relationship and yet from the beginning relationships are the thing that rupture and produce the deepest brokenness in us. We also see from the very beginning that man struggles to handle and navigate relationship. The first family has a war and it wasn't civil either. Cain would rather kill his brother than learn from his brother. Perfection and utopia is interrupted by a family fight.
So we become Lone rangers. Easy to pick off. You have truth without connection. You want to connect to God but not His people. This leads to people who know what to do but have no ability to do it because there is no support system.
Proverbs 18:1 - A man who isolates himself seeks his own desire; He rages against all wise judgment.
Psalm 68:6 - God sets the solitary in families; He brings out those who are bound into prosperity; (God's desire is to move you from isolation to connection . . . not the opposite direction! Your first step away from God is invariably a step away from the body!)
I have said it before but it is worth saying again . . . Lone rangers become lone victims.
We are more involved and more isolated than ever.
So I am convinced that we are tasked with battling for a new climate but to set that new climate we must break this principle in the minds of our folks. The best training, events, resources are useless and will never have the effect they could have if we don't break through this wall. We need a spiritual Juneteenth.
[Editor's Note: This word was shared in a devotion to the Heartland Conference Executive Council on Tuesday, October 20, 2015]
Created on .
Last updated on .
Hits: 2699