Ministers and Spouses' Retreat 2016
Quartz Mountain Resort and Lodge — April 22 – 23, 2016
"Come aside by yourselves to a deserted place and rest a while."

–Mark 6:31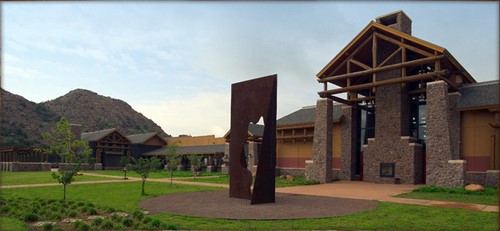 After a specially hectic season of ministry for Jesus' disciples, He called them aside for a time of rest. At the Heartland 2014 Quadrennial Conference, our delegates voted to relaunch our Annual Care and Share Retreat for this same purpose. Our 2016 date and location is set, and we invite our ministers and their spouses to a relaxing time away from the constant call of the ministry. It's time to make your reservation for this special weekend!
We have a special banquet planned on Friday evening. On Saturday you can enjoy breakfast with old and new friends, and there will be a short devotion. Other than that, the retreat is yours to do as you desire. Spend some time with God. Recharge your batteries. Return to ministry with renewed strength!
What is the cost? The overnight stay and evening banquet are provided by the conference as a way of saying thank you to the best ministers in the world!
What is there to do? In addition to visiting with fellow ministers, there is much to do at Quartz Mountain Resort. Many like to bring table games and play into the night. There is golf, hiking, fishing and much more. Check out QuartzMountainResort.com for more.
Can I stay more than one night? Yes! If you would like to arrive earlier and/or stay later than the retreat, the resort will extend the excellent rate of $85.00/night (+tax) to you the night before and after the retreat. Contact the resort directly to make your reservation at 877-999-5567.
How do I register? Send a $180 check marked 'Ministers and Spouses' Retreat to the conference by March 28 to secure your spot. Hurry because rooms are limited! We will not cash your check unless you do not attend. This is so we can be good stewards and not pay for any empty rooms and uneaten meals.

When do I get my check back? We will return your check when you check in at the retreat.
Created on .
Last updated on .
Hits: 3071