Vision 20/20 Spring 2012 Church Growth Campaign
"Kindle a fire" in your churches growth!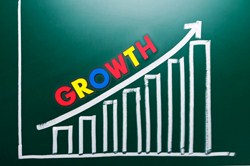 As part of Vision 20/20, we want to see all of our churches growing. Did you know that if your church grows by only ten percent a year, you will double by 2020?
To get all of our churches heading in the right direction, we are sponsoring a spring church growth campaign during the month of April. What could be easier than growing during a month with great weather and Easter? There are five Sundays in Easter. We have worked to compile a base number for all of our churches. Each week we will track the attendance you report on the cards we have mailed to you. We will average your attendance for the five Sundays and compare that to your starting base.
We have divided our churches into three attendance categories:
We will give a Kindle Fire tablet to the pastor of the leading church in each category. With a Kindle Fire, you can read the Bible and tons of other great books whevever you're at. You can even preach from this incredible device!
Contact Dwight Burchett or Stuart Sherrill with any questions.
Created on .
Last updated on .
Hits: 3302