Rev. David Mayo Homegoing
Funeral Services for Rev. David Mayo are scheduled for 10:00 A.M. Tuesday, May 29, 2018, at the Wilson-Little Funeral Home Chapel, 127 S. Canadian, Purcell, Oklahoma 73080. Burial will follow at the Hillside Cemetery.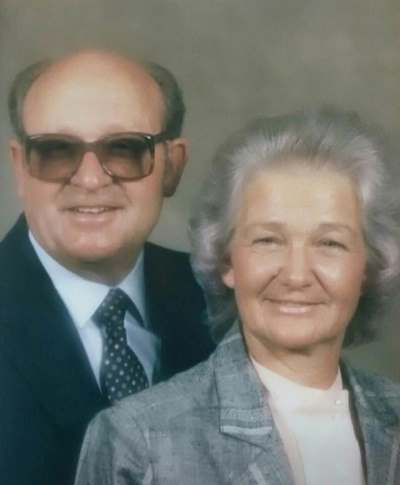 The Heartland Conference is forever grateful to Rev. David Mayo and his enduring legacy in building churches! Our prayers are with the family, and we celebrate his life and ministry!
Obituary
David Jewel Mayo, age 94 of Midwest City, passed away, May 24, 2018, at the Meeker Nursing Center.
David was born September 9, 1923 in Scottsville, AR, the 4th of 6 children born to Jim and Walkie Mayo. David was raised on a farm in the Washington and Dibble Communities, learning the value of hard work as a young man.
At age 20, he married his best friend and life partner, Theo Paula Cavnar, on November 5, 1943, in Oakland, CA. They made their home in Oakland for nearly 10 years, later settling in Midwest City, where together they raised 6 children: daughters, Eloise and Diantha and sons, Dennis, Terry, David and Daniel.
David worked in the shipyards in Oakland and also for Stokley's Cannery.
By the time he turned 25, he surrendered his heart in service to the Lord, and accepted the call to preach. With his loving wife by his side, they served the Lord joyfully, building churches in Oklahoma and Colorado. His first Pastorate was in Chickasha, followed by Purcell and then Midwest City, before moving to Grand Junction, CO. He returned to Midwest City and built the Aletheia Temple Pentecostal Holiness Church where he spent his last 32 years in ministry.
In November of last year, David and Theo celebrated their 74th wedding anniversary. Theo entered Heaven's gates the following week. David was a faithful man of God and a true servant. He loved spending time in the mountains and never missed a good day of fishing when he could. He will be dearly missed!
More info at http://www.wilsonlittle.com/obituary/david-mayo-4847478.