J. Dwight Burchett Homegoing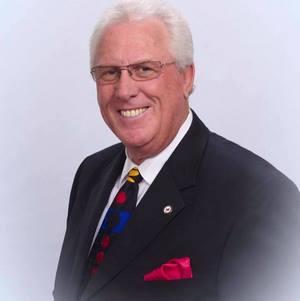 J. Dwight Burchett left a profound mark on the Heartland Conference and the IPHC. He was a visionary pastor and leader who was ahead of his time. He developed and helped launch new generations of leaders across Oklahoma and the world. We celebrate this great servant of God and his legacy!
Obituary Information
Rev. J Dwight Burchett went to his heavenly home on Friday, May 24, 2019. Dwight was a pastor among pastors most of his life and known for saying "love isn't love until it's given away." He had a passion for his country, for preaching, for golf, and for his family, especially the love of his life for almost 60 years Mary Burchett. Dwight was Pastor of Union Grove Church, Life Christian Center, and Life Christian School for 45 years. He served the International Pentecostal Holiness Church for 50 years as a pastor and a mentor for pastors, even serving as Interim President for Southwestern Christian University for a year.
Dwight is survived by his wife Mary, his sons Rodney and his wife Joey, Todd and his wife Mary, Shon and his wife Rachel, Juliet and her husband Ron, eight grandchildren Danielle and her husband Chris, Tayler, Clytee and her husband Bear, Mary Rose, Jared, Jaxson, Audrey Grace, and Alex, and two great grandchildren Cash and Carter. He is also survived by his brothers, Don and Bob and countless nieces, nephews, cousins, extended family, and friends.
Dwight lies in state at Barnes Friederich Funeral Home in Midwest City, OK. Viewing is open to the public on Monday, May 27, 2019 from 12:00 noon until 8:00 pm and Tuesday, May 28, 2019 from 8:00 am to 8:00 pm. Funeral service is scheduled at The Rock Church at 6801 S. Anderson Road on Wednesday, May 29 at 10:00 am, with graveside following at Schwartz Cemetery.
All are welcome to attend.