Celebrating the Life of Rev. Orrie Flynt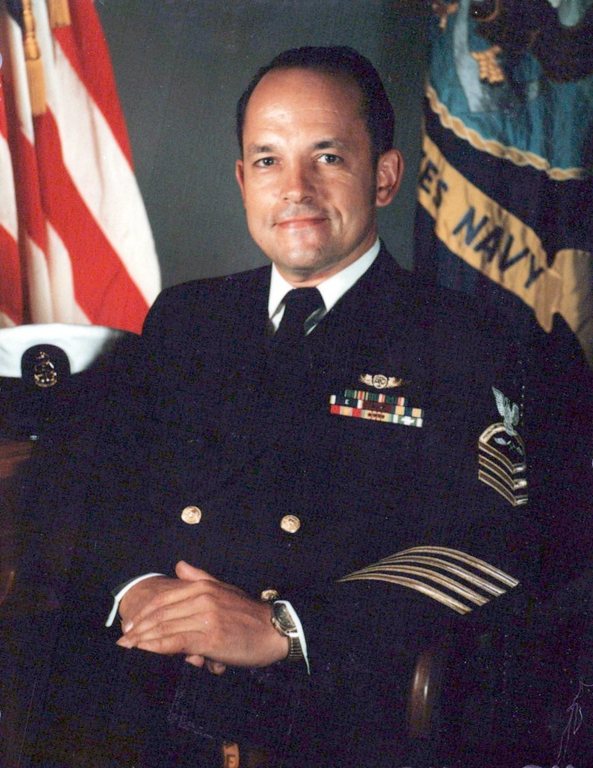 Rev. Orrie Flynt is quite possibly the most prolific soulwinner the Heartland Conference has ever had. He has lived his life impacting people with the gospel of Jesus Christ. By conservative estimates, he has led over 5,000 people to salvation or a rededication to Christ in one-on-one conversations. For over 20 years he has faithfully served in prison ministry at the Oklahoma County Jail. He is a loving husband and father, friend to many, and a genuine example of a Servant of the Lord.
He was promoted to Heaven on Monday, July 11, 2022. He is now living in the eternal presence of the Lord Jesus Christ, the One to whom he led so many people. Our prayers our with Sister Gayliss and the family as they celebrate and mourn our beloved Bro. Orrie.
In addition to the gift of evangelism, Bro. Orrie was blessed with the gift of discernment. He had no patience with those who would seek to waste his time, but reveled in sharing with those who were genuinely seeking.
Visitation
Friday, July 15, 2022, 4:00 - 8:00 pm
Vondel Smith Mortuary at South Lakes
4000 SW 119th Street
Oklahoma City, OK 73173
Celebration of Life
Saturday, July 16th, 2022, 1:00 pm
New Life Church
13300 S Western Ave
Oklahoma City, Oklahoma 73170
Obituary
Orrie P. Flynt Jr. went to be with the Lord on July 11, 2022. Orrie was born on Christmas Eve, 1937 in Springfield, Missouri to O.P. Flynt Sr. and Grace A. Flynt. Orrie was married to Gayliss L. Mauck Flynt, from Bentonville, Virginia on February 26, 1972. Orrie wants to especially THANK his Beloved Wife, Gayliss, for being THE WONDERFUL Wife – and- Companion Whom she IS, for 50 years!
During his preschool years, his family moved to Alcatraz, California, in San Francisco Harbor – for two years. His dad was a Warrant Officer Medical Technician, working for the U.S. Public Health Service. On Alcatraz, his dad managed the hospital. His dad "doctored " on Al Capone and the Bird Man of Alcatraz, among others. Moving to the Atlanta area, Orrie attended and graduated from school. After two years service in the National Guard, he joined the Navy, and began a 25 – year active duty career as an Aircraft Hydraulics Mechanic. During that time he earned his college "Bachelor of Arts Degree" He retired from the Navy as an E -8 Senior Chief Petty Officer. During his service years, he made two cruises onboard the U.S.S. Enterprise aircraft carrier to Viet Nam during the war. He was responsible for correction of aircraft hydraulic maintenance which might prevent correct aircraft operation. During two "nine-month" cruises of the Viet Nam War on the U.S.S. Enterprise. Orrie began and led the Pentecostal Christian Group onboard the ship, with services weekly and sometimes at night. During a four – year break with in his Naval career, Orrie attended Baptist Bible Institute, Graceville, Florida for two years. While there, he pastored New Prospect Baptist Church, Chipley Florida and Darlington Baptist Church in Alabama. Following his Naval Retirement, Their family moved to Oklahoma City, Oklahoma. During this time – following two years of academic classes, he earned his "Master of Ministry" Degree from the International Pentecostal Holiness College at Southwestern College of Christian Ministries Graduate School. He received his Master of Ministry Degree in "Church Growth Principles", and "Church Planting".
He spent nine years as a staff pastor at Faith Church, in Oklahoma City. There he was the "Pastoral Care", and the "Senior Adults Pastor". Currently, Orrie and his wife Gayliss are now in their 20th year as volunteer Jail Ministry Chaplains at the Oklahoma County Jail in Oklahoma City. Orrie normally invests two days weekly in this ministry. In addition to his beloved wife, Gayliss, Orrie is survived by his children, Wendell Flynt and Gwen Flynt Johnson of Oklahoma City, and her husband, Warren. Also, Myra Belford of Jacksonville, Florida and Pearson Flynt, of Middleburg, Florida; and one grandchild, Faith Johnson of Oklahoma City.
Preceded in death by his parents, brother, David H. Flynt.
Visitation will be Friday, July 15, 2022 from 4:00 PM to 8:00 PM at Vondel Smith South Lakes, 4000 SW 119th Street Oklahoma City, OK 73173.
Funeral Services will be Saturday, July 16, 2022 at 1:00 PM at New Life Church 13300 S Western Ave. Oklahoma City, OK 73170.
Burial will follow at Resthaven Memory Gardens Cemetery 500 SW 104th Street Oklahoma City, OK 73139.
In lieu of flowers, please send memorials to O.J.P.M. PO Box 1252 Oklahoma City, OK 73101.
Published by Vondel Smith Mortuary South Lakes on Jul. 12, 2022.