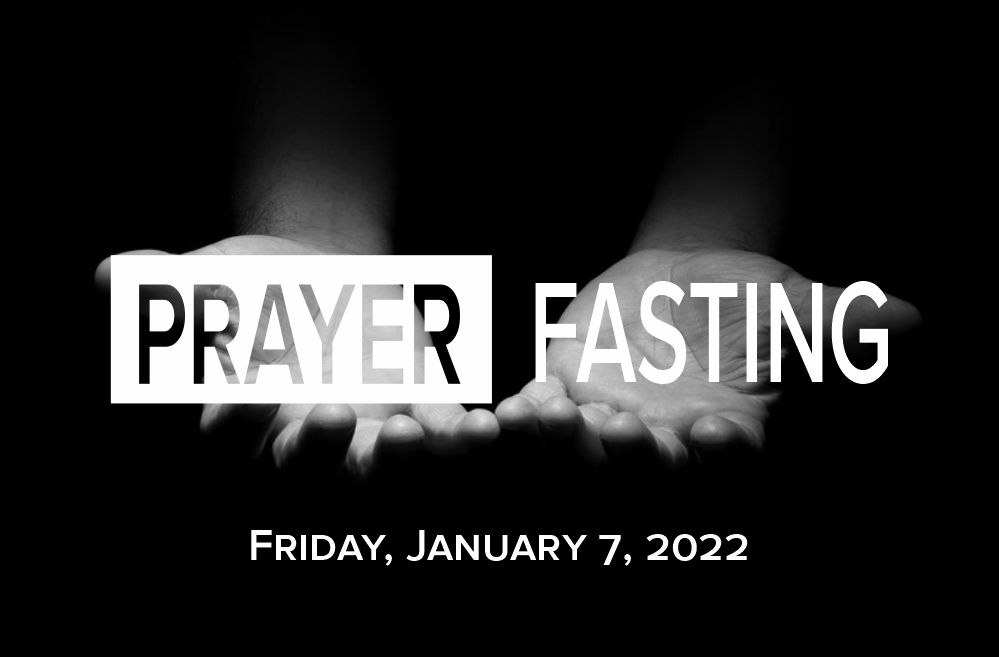 The Heartland Conference Executive Council invites you to join with us the first Friday in 2022, January 7, as we fast and pray for God's renewed hand upon our conference and nation!
Feel free to fast a meal or the entire day.
Suggested topics of prayer include:
Rebuilding of churches, lives, and community — many churches have seen their attendance dramatically decrease, lives have been decimated, and many communities are declining. Let's be the generation that rebuilds in prayer and action!
The church to find renewed mission — may God grant us a renewed vision and strategy for evangelism and discipleship.
COVID-19 — the world, our nation, and even the church have spent enough time arguing about how to navigate this epidemic. Let's cry out in humble repentance and ask God to lift this plague off of our nation and world!