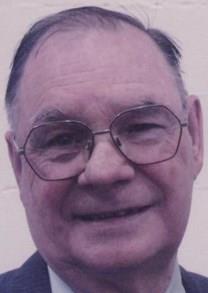 We have learned of the homegoing of Rev. Jerry Slabaugh, one of our Heartland Conference ordained ministers. Please join us in praying for Joyce and the family during this time.
Viewing:
Wednesday, March 29, 2017, 12:00 pm - 8:00 pm
Sunny Lane Funeral Home
4000 SE 29 Street
Del City, Oklahoma 73115
(405) 677-8384
Funeral:
Thursday, March 30, 2017, 10:00 am
Southside Assembly of God
419 SE 47 Street
Oklahoma City, Oklahoma
Obituary
Jerry Phillip Slabaugh, 87, passed away March 25, 2017. He was born to James and Verbal Davis Slabaugh in Goodwater, Oklahoma.
He enjoyed fishing, hunting, loved to read the Bible and especially loved children.
Jerry is survived by his wife Joyce Hudgins Slabaugh, two sons; Steven and wife Lesley Slabaugh, Jerry and wife Sharon Slabaugh, one brother; Jimmy and wife Sissy Slabaugh, three sisters, Marcie, Lila Turner, Gwen Blish, six grandchildren, 14 great-grandchildren, two great-great-granchildren.
He was preceded in death by his parents, three brothers, one sister, and one grandchild.
http://obits.dignitymemorial.com/dignity-memorial/obituary.aspx?n=Jerry-Slabaugh&lc=4018&pid=184731973&mid=7346037